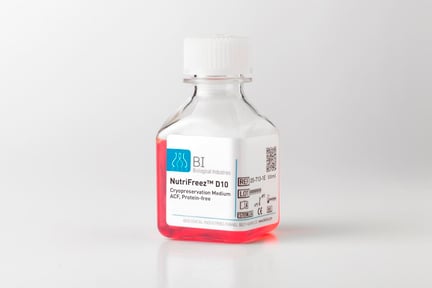 Why use NutriFreez® D10 Cryopreservation Medium?
Protective.

Formulation designed to minimize dehydration effects.
Efficient.

Effective maintenance of cell viability, adhesion, and bioactivity.
High-quality.

cGMP-manufactured and a DMF has been acknowledged by the FDA.
Ready-to-use.

Complete solution with simple protocols.
Universal.

Supports a variety of tissue and cell types including sensitive cells types (hESC, iPSC, MSCs, T cells, Vero and animal cells).